Calendar of Events
AVOID BACK PAIN SEMINAR.
SEMINAR DETAILS
DATE: Tuesday November 4, 2014
TIME: 6:30pm to 8:00pm
PLACE: Poplar Creek Golf Club & Grill
1700 Coyote Point Drive San Mateo, Ca 94401
COST: FREE to attend RVSP: (650) 257-7186 (MUST RSVP)
Please CALL TODAY to Register!
Your BACK will thank you tomorrow!

Have you tried everything including medication, physical therapy, Spinal injections, Chiropractic and Acupuncture and you're still in pain??? If so…. YOU NEED TO ATTEND THIS SEMINAR! Your quality of life and future may depend on it.

Is Surgery the Answer? It is true that surgery may be the answer for certain types of back injuries. When considering your options, ask yourself this question… If the solution to back pain that doesn't require surgery, is it worth exploring?
If your answer was YES…

Join us at our upcoming seminar on November 4th to learn more about our Alternative Approach to Successful Disc Restoration and how we are addressing your Back Pain Conditions.


CONSIDER THESE FACTS BEFORE SURGERY:
- Back Surgery Can Cost $50-100,000
- Recovery from Surgery can take months to years and can be very painful
- Surgery may or may NOT relieve your pain.
- Addiction to Prescription drugs can occur after surgery
- Missed work can amount to $$$ thousands of lost wages

---
Ladies Night Holiday Party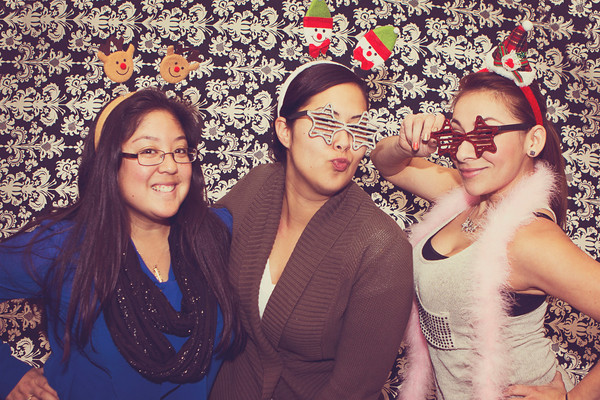 - Photo Gallery
Date:
December 5, 2013
Time: 6:00pm - 8:30pm
Location: 260 Main Street Ste A
Redwood City, 94063
RSVP
HERE

Event Details:
Please join us for a Ladies Night of Indulgence at our Holiday Fair. An Indulgent treat for yourself, your mom, sister, daughter, neighbor, co-worker and your Girlfriends! Bringing Health, Wellness & Beauty Professionals together for a Unique event where Women have FUN, Network, Learn, Experience and most of all...Get Spoiled!


Our Local professionals will be providing:
Fitness Experts from 24Hr Fitness
Nerium Skin Care Product with Cheryl Lamb
5 min Massages by Alexis with Personal Reflections,
Clothes and Jewelry with Homecoming Trunk Shows,
Candy Bars, Decor and Event Planning the All-Set Event Planning,
Mini Facials & Wedding Make Up Guru: Jaime Danielian with The Skin Spa,
Postural Assessments with Bella Vita Chiropractic - Peninsula Disc Injury & Rehabilitation Center,
Desserts and Baked goods with Mazzetti's Bakery,
Nutritional & life Coaching with Melissa Redd,
Personal Photography with C&M Photography,
& lighting up this event with Dona from Partylite Candles and home accessories.
Wine, Drinks and Light appetizers will be provided!
Raffle Prizes, Goodie Bags and giveaways!
DON'T FORGET TO GATHER YOUR GIRLFRIENDS AND
RSVP
FOR THIS EVENT!